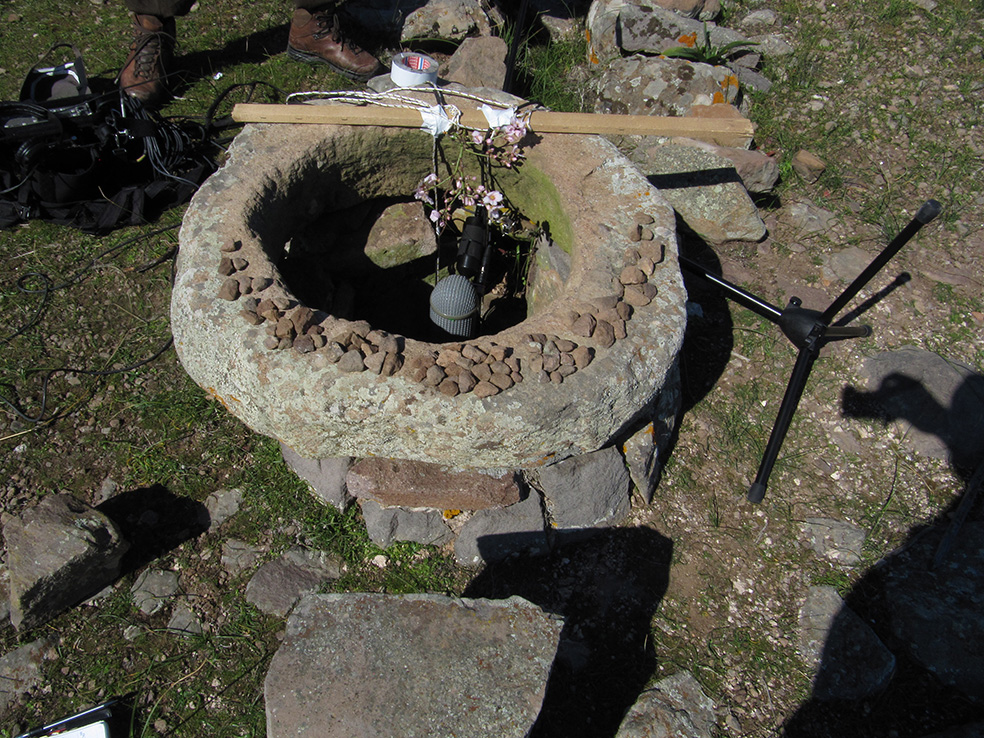 8-channel sound work, endless
7-part series of images
TONSPUR 74, TONSPUR_passage / MQ Wien, 29.05.17– 29.07.17, daily 10am–8pm
Phenakides, an abandoned village in the mountains of the Greek island Aegina.
A cistern that is being conserved and stores water for goats.
85 stones: 1+2+3+5+8+13+21+13+8+5+3+2+1
Thrown into the water in the Fiabonacci Sequence, on 22.2.2017.
Apart from that: Silence.
Visible in the distance: Athens, a busy metropolis.
http://www.tonspur.at/index2.html