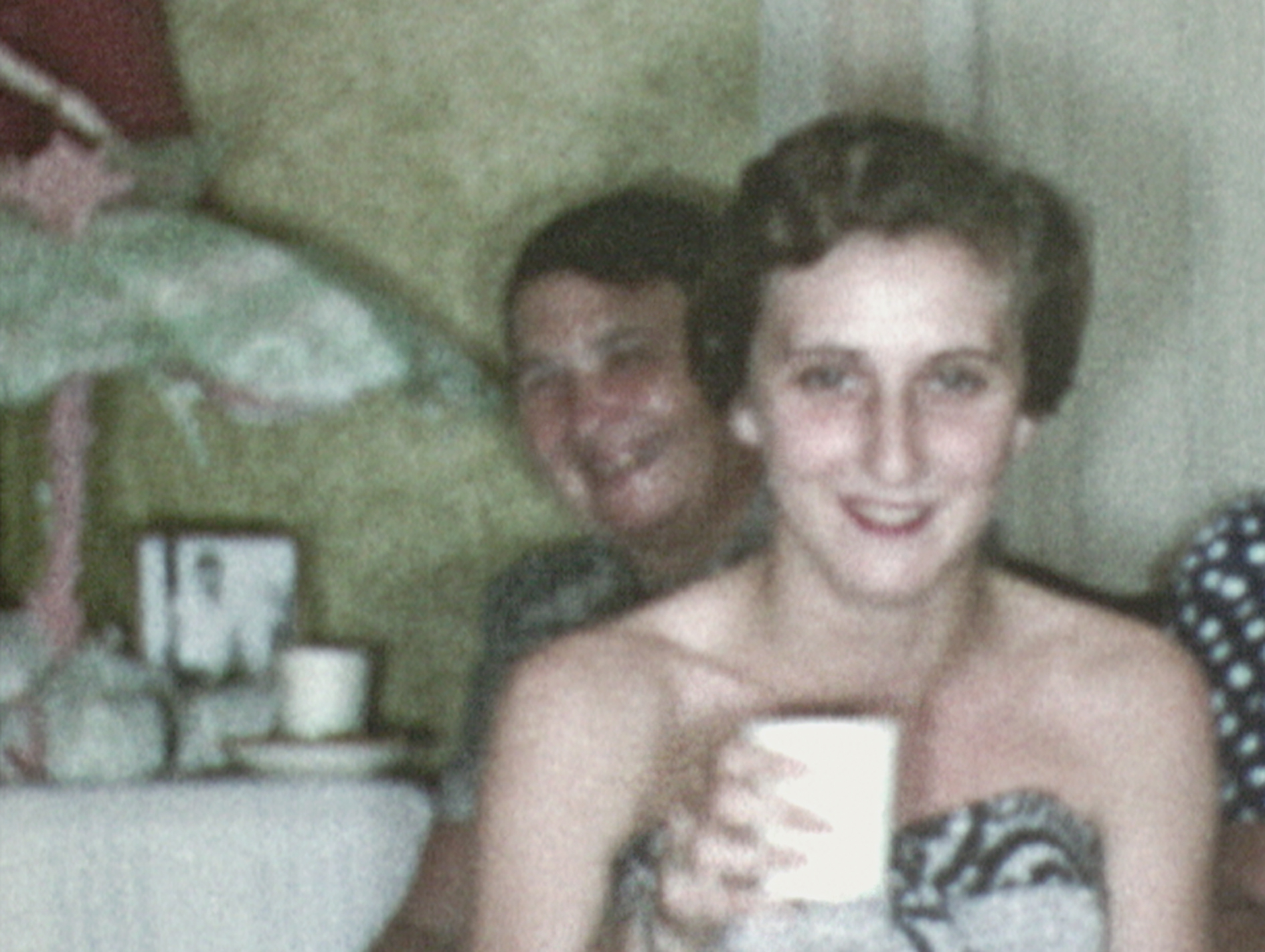 A film by Gustav Deutsch
AT 2017, DCP, s/w & Farbe, 107 min
Original Music: Christian Fennesz
Sound: Johannes Schmelzer-Ziringer
The film undertakes a journey via amateur film recordings gathered from archives in Austria, Italy, Holland and England, "traveling" from Boston to Italy, from the USA to Austria's Burgenland, from Maryland to Greece, between Vienna, Sydney and Switzerland.
It is a journey, that employs a broad media-archeological array in a form of letter writing: from first color home movies to video and digital cell phone images and skype.

WORLD PREMIERE:
Festival Du Nouveau Cinema, Montreal
Sunday, Oct 8, 7.00 pm
Tuesday, Oct 10, 5.15 pm
Master Class, Wednesday Oct 11, 13.00h
FESTIVALS / PRESENTATIONS:
Archivio Aperto Festival, HOME MOVIES - Archivio Nazionale del Film di Famiglia:
Filmprogramme and Master Class about Home Movies with excerpts from HOW WE LIVE - messages to the family.
Saturday, Nov 4, and Sunday, Nov 5, 2017
Festival Internacional de Cine de Mar del Plata:
Nov 20, Paseo Aldrey, Sala 5, 11.30pm
Nov 21, Paseo Aldrey, Sala 5, 2.00pm
Nov 26, Los Gellagos Shopping, Sala 2, 7.00pm
Filmmaker Festival Internazionale di Cinema, Milano
10.12.2017, Spazio Aberdan, 9.30pm

AUSTRIAN PREMIERE:
Diagonale Festival des Österreichischen Films
16.3.2018, UCI Annenhof, Saal 5, 9:00pm
17.3.2018, UCI Annenhof, Saal 5, 1:30pm
CINEMA RELEASE:
Filmarchiv Austria, Metro Kinokulturhaus
5.4.2018, Metro Kino, 7:30pm
Österreichisches Filmmuseum
Masterclass "Home Movie Now?!", So 8.4.2018, 16:00h
So Leben Wir, Screening, 6:00pm
IndieLisboa Festival des Unabhängigen Films
26.4.2018, Cinemateca FR, 9:30pm
Jeonju International Filmfestival
4.5. Jeonju Digital Indopendent Cinema, 4:30pm
7.5. MEGABOX Jeonju (Gaeksa) 8, 2:00pm
IndieCork FIlm Festival
12.10.2018, Gate Cinema, 12:00pm
Interkultur.Ruhr
23.10.2018, endstation.kino, Bochum-Langendreer, 8:00pm
Filmmuseum Potsdam
24.10.2018, 7:00pm
22nd Ji.hlava International Film Festival
Masterclass: Home Movie Now?!
25.-30.10.2018
Istanbul Sehir University, College of Communication, Cinema and Television
22.11.-24.11
Austrian Cultural Forum New Delhi
4.12.2018

21st Thessaloniki Documentary Festival
6.3.2019, Pavlos Zannas Cinema, 7:15pm
Tribute Gustav Deutsch with 7 films.
Ann Arbor Film Festival
26.3.-31.3.2019